Our Favorite Reasons to Join Geneva Software
There are many reasons to join our team…these are just a few of our favorites!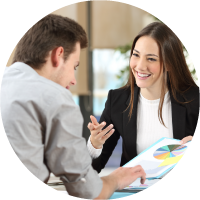 Take a look at our
benefits listing!
We review the benefit offerings annually to ensure that all employees have access to a highly competitive suite of benefit options. The team is always looking to obtain the best value for employees while staying ahead of trends.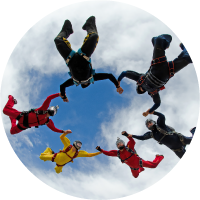 From the very beginning, Geneva Software has been committed to a positive employee experience by emphasizing work-life balance. We embrace the many ways our team defines work-life balance, such as flexible schedules, generous leave benefits, meaningful work relationships, and opportunities for honest, productive creativity.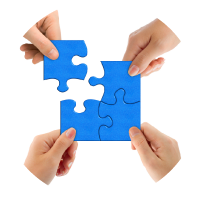 Culture of Innovative Collaboration
Our team's collaborative approach inspires inventive solutions while maintaining the quality we're known for.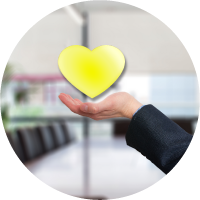 Our team unites to give back to our community by participating in events such as 5K walks & runs, light hearted competition to provide area schools with filled backpacks ready for the new year, providing families with gifts during the holiday season, and providing local charitable organizations food and supplies for those in need. Geneva Software supports personal giving through a corporate charitable match program.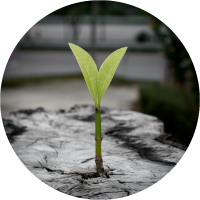 At Geneva Software, we take a personalized approach to benefits by offering a wide range of choices that can be easily customized to fit your lifestyle.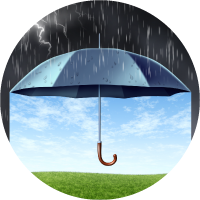 Medical & Rx Insurance Options ○ Dental Insurance ○ Vision Insurance ○ Accident Insurance ○ Critical Illness Insurance ○ Short Term Disability ○ Long Term Disability ○ Basic Life Insurance ○ Optional Term Life Insurance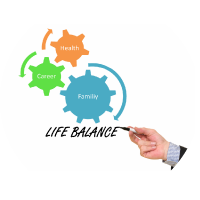 Ten Federal Holidays ○ Paid Time Off ○ Bereavement Leave ○ Flexible Scheduling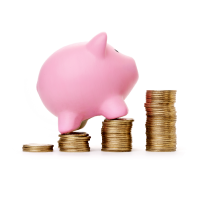 401(k) Retirement Savings Plan ○ Employer Match ○ Health Care Flexible Spending Accounts ○ Dependent Care Flexible Spending Accounts ○ Pre-Tax Parking & Transit Reimbursement Accounts ○ Annual Compensation Reviews ○ Online Access to Detailed Pay Statements ○ Dependent College Tuition Benefit Rewards ○ Will Prep Services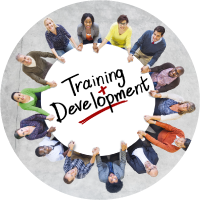 Professional Training ○ Professional Certifications ○ Professional Memberships ○ Tuition Reimbursement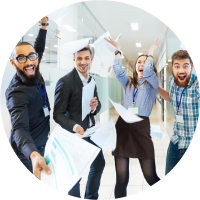 Employee Assistance Plan ○ Referral Bonuses ○ FUN ! Corporate Events ○ Charity Events ○ Charitable Contribution Match ○ Employee Recognition Awards ○ Summer of Fun Giveaway!
Apply now to be considered for the Open Positions below:
Business Analyst (4229)
Location:
Washington, DC
Last Updated:
8/25/2021
Highly motivated & qualified individual wanted to provide business analysis for a large government project.
Job Responsibilities and/or Success Factors:
Elicit and clearly document business and system requirements that align to the stakeholders' business requirements.

Collaborate closely with customers regularly to clarify technical/architectural complexities

Collaborate with Developers, Quality Assurance Team and Configuration Management Team to deliver new or enhanced solutions

Create and maintain well defined design specifications, release notes and other software release related documents

Structuring and prioritizing business requirements with clients for review and approval

Developing and updating product backlog for assigned applications based on product owner request

Perform data mapping efforts to bridge the gap between system discrepancies or system modernization

Analyze system capabilities and develop system specification documentation

Recommend functional solutions to solve stakeholder business needs

Critical Thinking and Strong Problem Solving Capabilities

Excellent written and verbal communication skills

Self-motivated and dependable

Ability to work well individually and as part of a team
Required Skills and Experience Include:
10 years of experience working as a Business Analyst in the IT industry

10 years of experience of Risk Analysis

Experience working in an Agile (Scrum/KanBan) and Waterfall methodologies

Knowledge of software documentation (database, functional and business)

Experience performing SQL queries for analysis

Ability to understand and describe technical issues to non-technical audience
Minimum Education:
Bachelor's degree in Computer Science, Information Systems, Engineering, Business or other related discipline.

Master's degree will count toward 1 year specialized and 2 years' general experience.
Preferred Skills and Experience Include:
Proficient in Microsoft Suite (Word, PowerPoint, Excel, Visio)

Project Management Skills a plus
Active Secret Clearance required
EEO/AA/Veteran/Disability Employer
Apply Now
RuleMaking Analyst (8469)
Location:
Washington, DC
Last Updated:
8/23/2021
Highly motivated & qualified individual wanted to provide Rulemaking Policy and analysis support for a federal client.
Job Responsibilities and/or Success Factors:
As the Subject Matter Expert, serves as a principal advisor on the Department's rulemaking process

Respond to inquiries from departmental senior officials and external groups on policies, procedures and regulatory requirements matters.

Review and develop official comments on Federal laws and regulations, Executive Orders, departmental regulations, and related guidelines.

Develop policies, goals, objectives and strategies for the management of the major program area(s) under incumbent's purview.

Provide programmatic and technical leadership throughout the Department in interpreting laws, regulations, standards, and policies.

Review and approve/disapprove other organizations' proposed rulemaking submissions for adequacy, compliance, and alignment with Departmental standards and processes and ensures that Departmental managers and staff apply them in a consistent manner.

Provide expert information and guidance regarding the Administrative Procedures Act (APA) submission package requirements which meet corporate and customer business needs, as well as OMB and Code of Federal Regulations (CFR) requirements.

Work closely with Bureau program officers and the Office of the Legal Advisor (L) to ensure the proposed rulemaking does not impose unnecessary regulatory hardship.

Evaluate exceptionally complex proposals regarding the new rulemaking policies, procedures, processes and programs, and advise a broad range of management officials, technical experts, and program managers on complex technical issues related to rulemaking requirements.

Provide expert guidance and assistance with submission templates and format/content requirements.

Coordinate responses to public inquires related to proposed rulemaking as published for comment in the Federal Register.

Develop and implement training and instruction programs in assigned program area(s).

Manage a wide range of analytical work to fulfill the development and completion of rulemaking projects covering the entire project life-cycle.

Perform agency compliance reviews and assistance, and reports findings, recommendations and plans to management.

Identify program deficiencies, as well as strategies and approaches to resolve them, and oversees their remedial implementation.

Advise and coordinate with program officials and legal counsel, as necessary, regarding potential impact of activities on program operations.

Develop authoritative reports on compliance/non-compliance issues to Departmental management.

Develop plans and objectives, as well as production and quality standards and metrics, priorities and controls for program(s) for which the incumbent is responsible.

Evaluate progress toward achieving these goals and makes recommendations whether activities should be expanded, contracted, or modified based on analysis of the nature and impact of issues such as Departmental priorities, the nature of problems, new technology, and/or emerging legislation.

Manage recurring analysis/studies of program activities to assess their effectiveness or efficiencies and implements improvements or corrections as necessary.

Represent the Bureau and the Department, as necessary, on a variety of information collection and forms management issues.

Serve as the Bureau Program Office liaison on rulemaking processes and requirements.

Consult with and maintain regular communications with staff at other foreign affairs agencies to stay abreast of best practices.

In the absence of the supervisor, may act as the Office Director when the entire management team is unavailable.
Required Skills and Experience Include:
2+ years of providing expert knowledge of a wide range of qualitative and quantitative analytical methods and techniques

2+ years substantial skill and experience in issues analysis and program resolution

Demonstrative experience in developing new guidelines and regulatory materials

Expert analytical skills and abilities in order to conduct research, identify and interpret statistical treads, make projections, correlate data, evaluate proposals and develop new measurement techniques.
Minimum Education
Associate's degree

Two years of additional IT experience may be substituted for each year of degree-level education.
Preferred skills and experience include:
Expert knowledge of the Administrative Procedures Act (APA) requirements as it relates to agency rulemaking

preferred

Ability to draw conclusions, analyze relationships and recommend actions preferred

Previous customer service experience preferred

Excellent written and oral communication techniques preferred

Strong problem-solving, negotiation and mediation skills preferred

Experience working on-site in a government facility a plus
Active Secret Clearance Required
Apply Now
Geneva Software is proud to be an Equal Opportunity / Affirmative Action Employer. All qualified applicants will receive full consideration for employment without regard to race, color, religion, gender, gender identity or expression, sexual orientation, national origin, genetics, disability, age or veteran status.
If you are a qualified disabled veteran or individual with a disability and need reasonable accommodation to use or access our online system or to participate in the interview process, please contact our Human Resources department: hrteam@genevasi.com.
Geneva Software participates in the Electronic Employment Verification Program E-Verify to confirm the identity and employment eligibility of all new employees.
EEO/AA/Veteran/Disability Employer