Geneva Software provides tailored IT services and solutions that focus on innovation, performance, and affordability. We help our customers get the best ROI from their technology investment. Drawing on our expert resources and decades of experience, we deliver software and web solutions that are feasible, resourceful, and user companionable, enabling our clients to efficiently deliver tools, services, and information across the enterprise.
Customers leverage our knowledge and skills to assist them with custom development, modernization and transformation efforts, and systems support while successfully delivering and implementing the new solution. We can manage and deliver all phases of the lifecycle, including design, build, test, deployment, training, maintenance, and user support. Throughout all phases, our certified project managers follow proven Project Management methodologies and implement required security protocols. Rooted in decades of experience with the federal government and private industry, we have proven to be a reliable partner ready to help our customer achieve success.
Technology alone is not a value driver, but rather an enabler of improved operational efficiency that provides enhanced operational performance. Organizational and program performance depends on effective processes, people, data, and technology to respond to the changing demands and evolving challenges of the operating environment.
Our objective is to maximize effective operations, quality, and cost control through recommendations and/or the implementation of business solutions that balance effectiveness with cost and service. We ensure that our process re-engineering assesses the effectiveness of the current structure, accounts for the customer's adaptability to change, and provides cost-benefit analysis, which enables the customer to make a well-informed business decision.
For over 25 years Geneva Software has provided a full range of Business Process Re-engineering services: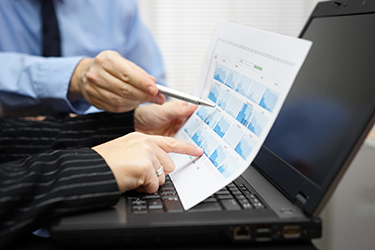 Analysis – business needs assessments, process efficiency analysis
Design – identify existing processes, flow diagrams, "to-be" process development
Modeling – needs impact analysis, "what-if" analysis
Monitoring – metrics to monitor process efficiencies
Optimization – implement process modifications and harmonize existing processes to improve operational efficiency