Geneva Software provides tailored IT services and solutions that focus on innovation, performance, and affordability. We help our customers get the best ROI from their technology investment. Drawing on our expert resources and decades of experience, we deliver software and web solutions that are feasible, resourceful, and user-centric, enabling our clients to efficiently deliver tools, services, and information across the enterprise.
Customers leverage our knowledge and skills to assist them with custom development, modernization and transformation efforts, and systems support while successfully delivering and implementing the new solution. We can manage and deliver all phases of the lifecycle, including design, build, test, deployment, training, maintenance, and user support. Throughout all phases, our certified project managers follow proven Project Management methodologies and implement required security protocols. Rooted in decades of experience with the federal government and private industry, we have proven to be a reliable partner ready to help our customer achieve success.
Geneva Software's IT Service Management team members leverage industry best practices, tools, and methodologies. We continuously measure IT service management effectiveness by system availability, customer satisfaction, and customer retention. Geneva Software offers a wide spectrum of IT service support areas such as Help Desk, Professional Services, Enterprise Service Support, Training (live on-site, virtual, and self-paced), Curriculum Development, and Documentation. We have successfully customized, fully staffed, and delivered these service offerings to our clients for over 25 years in domestic, government, and international environments.
Our goal is to enhance our customer's effectiveness and increase productivity with our complete range of IT support services that can be offered autonomously or as an integral part of our technology offerings.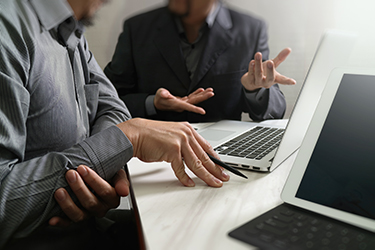 IT Help Desk Services
Tiers 1, 2 and 3
Desktop Support
Knowledge Management
Metrics and Reporting
Various Help Desk Platforms
Professional Services
Solutions Assessment
Benchmarking
Asset Inventory Management
Business Process Reengineering
Process Improvement
Project Management
Service Level Agreements
Enterprise Services
Incident Management
Problem Management
Change Management
Performance Management
Training & Documentation
System Training
End-User Training
Web-based training
Instructor-led Training
System Documentation
User Guides and Help Systems